Aniju Aura

Wikis I Work At

Meerkat Wiki, Meerkat Fanon, Warrior Cats Wiki, Silverwing Wiki and Ringtail Lemur Wiki

Dominant

Yes ask me for help if needed

Been Here Since

June 14, 2010

Number of Mobs

32 and counting

Number of Meerkat Articles

63 and counting

First Meerkat Article

First Mob Article

Famous Meerkat Articles
I most work on Real meerkat Mobs but I have a few made up ones I will write in here. I am writing a Fan fiction story. See the mobs of Xerotic Desert for the mobs that will be used in the story.
I'm currently working on the Xerus Mob. If you notice there a big gap in the ID Codes. I'll work on that mob for a while.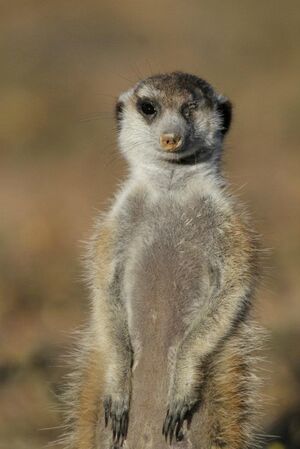 Meerkat Projects
Kalahari Desert Meerkat Project
Meerkat Shows
Here are my meerkat shows I have written. I am currently working on Meerkat Manor but I will get to the others later soon.
Meerkat Manor 5 (Manor Mob is used for this show)
My AMP Meerkat Mobs
These mobs are in the African Meerkat Project (AMP)
Dwarves Mob (Need fixing)
Kappa Mob (Need Fixing)
My KDMP Mobs
These mobs are not in the AMP They are in the Kalahari Desert Meerkat Project (KDMP)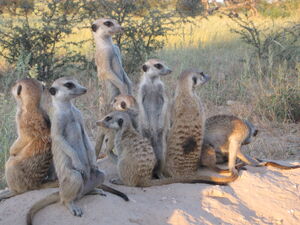 Fandango Mob (Need Fixing)
I
U

Lost KDMP Mobs
Xerotic Meerkat Project
These Mobs are for a Fan Fiction. They are located in the fictionaly Xerotic Desert. (XMP)
Savannah Meerkat Project (SMP)
Friends Meerkat Project
These Mobs are in a Project shared with Meerkats123 and Sir Rock.
Animaniacs Mob (Shared with Sir Rock)
Impala Mob (Shared with Meerkats123)
Lemurs Mob (Shared with Meerkats123)
Sioux Mob (Shared with Sir Rock)
Unnamed project
This is just a place holder for mobs I am not sure where to place yet.
Ragnarok Mob (Need fixing) 
Other Mobs
KMP Meerkat Mobs I've Created
Naming of Mobs
The first mob I made is called the Quetzals Mob named after a bird with golden-green and scarlet plumage. It is the national bird of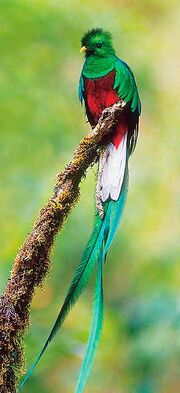 Guatemala and is rare and possibly endangered. The Underdog was named after the super hero and the fact that they were so small compared to their neighbors. Aristocats got their named since both Wiley Kat and Cheetara have cat named. Most of the Commandos formed mobs have battle people names like Barbarians, Troopers and Warriors. Aristocats is the exception. Cheetah and Zebra are named after native African animals. Hollyhock is a beuatiful planet growing in my backyard and Iguana was the after the animal. The Outsiders, Silverwing and Warriors were named after books. Zambia is a tribe of people native to Africa. Pikmin and Yoshies get their names from Video Games. Rugrats and X-Men get their names from TV shows. Gladiators, Samurai and Ninja were named after ancient warriros. Gangsters is just a cool named for a mob. Ragnarok was named after a gang in an anime called Kenichi and also the dominant male is Thor. Leprechaun Hobbits, Munchkins and Wizards are all mythical humans. And Voodoo got their name from a show called Taboo and that episode was about witch craft. The dominant female was also named after the show. We needed another V named so I choose the Vexos and you can't have then without their rivals the Bakugan. They are from the show Bakugan of course. The Minions was an M work I thought of and mob a mob for.
Naming Meerkats
The meerkast are often named after characters that relate to their mob like the Rugrats have the character named, X-Men will have X-Men nameds and Arisocats have Disney and cat names. Iguana meerkats were named after lake monsters. Hobbits had one the first three males named after Shakespeare plays since the resecher in charge of them only knew those names. Zambia meerkats have African tribe names. Ragnarok has Nores gods and creatures names. Barbarians first had neames that begane with the later B since the dominant pair names began with the letter B then M names were used and South Park. Warriors has Warrior cat names from the book. Silverwing has the character names. With mobs who are named after a show or book get ranombnames like Hobbits, Leprchuan, and Quetzals. Other mobs have an order of naming, Aristocats have cat names, Underdog has internet and dog names, Voodoo litters have similar names like Tap, Flap and Snap. Taboo was named after the show in which her mob got their name. Echo was named after a famous elephent. Zoroaster was named after a Persian religious teacher who was also called Zarathustra.