Missy
(VWYF013) was born on August 27, 2009 in the
Whiskey Mob
. Her mother was the dominant female
Cara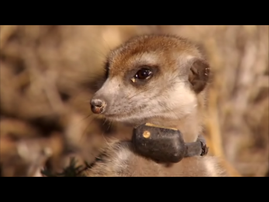 and her father was
Arthur
, the domiant pair at the time. She had one sister Franny(VWYF011) and two brothers Paul(VWYM012) and Mojo Jojo(VWYM014). Her mother Cara again gave birth on January 23, 2010 to Dinne, April and VWYP017. Missy and her litter-mates were no longer the youngest pups of the group. She and her litter mates survivred to adulthood and begun to babysit and take sentry. She was often seen babysitting the pups and being builled by her sister Franny. For 2 years Missy was a subordinate female in the
Whiskey
. But in October 2011 her mother Cara was predated by a hawk while out foraging. Missy than became the dominant female. Sometime in December while her brother Paul was out roving, a Johnny 13 rover named Kenny joined the group and became the domiant male and her new mate. Missy is still the dominant female today.
Mother: Cara
Father: Arthur
Sister: Franny
Brothers: Paul and Mojo Jojo
Community content is available under
CC-BY-SA
unless otherwise noted.