Community Corner

* Ask Aniju Aura for asistance.
If you are new to wikis, check Help:Getting Started.
Help us organise a project in order to improve Meerkats Fanon Wiki!
Or just create your own, fantastic article!
Featured Article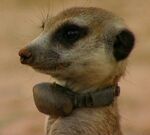 Flower Whiskers is the famous matriarch and dominant female of the Whiskers Mob and long-term matriarch of the Whiskers. Flower is one of the most famous meerkats of Meerkat Fanon Wiki and of the meerkat study of South Africa called the South Africa Meerkat Project founded in early years for the study of meerkats in the Van Zlyrus reserve. From mumble beginings Flower arrived in the world and her whole life from a younger age her life was documented with precise studying by the SKMP into her last part of life. Flower became the dominant female of the Whiskers clan in 2001 after her older half sister Vialli died a fews days after the pups began to forage with the group. Flower took control of the group and led her group for the very first time at the age of two years old.See Flower Whiskers for more.
Featured Media
|}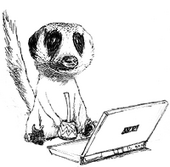 Meerkats Fanon Wiki is a data base about fan created meerkats, mobs and meerkat projects. The articles done, either of the meerkats of mobs, will have current updates and day to day additions of the real meerkats and mobs.

Feel free to contribute! Create your own meerkat, group or Meerkat Projects!
To write a new article, just enter the article title in the box below.
<createbox> width=24 break=no buttonlabel=Create new article </createbox>
Naming tip: When starting an article about a meerkat then you should consider writting the Meerkatname Mobname (i.e. Zaphod Vivian instead of Zaphod). When starting an article about the a group then you should consider adding the Mob/Groupname Mob (e.g. Frisky Mob instead of Frisky).
New Stuff

Take a look to some pages that were lately created. Perhaps, something might interest you. You could watch the variety of images our wiki offers, as well.




New pictures

New pages

|}