The Elder Scroll Mob was founded in March 2009 by 1 Rugrats female and 3 wild males named Ragnar, Alduin, and Ralof, and 3 wild females joined shortly after the group's forming in March 2009. The other 4 Rugrats females were all predated while the 3 wild females kept the groups numbers up.
DOminant Pair
Edit
Write the first section of your page here.
Date of Forming

March 2009

Founders

Pepper Ragnar Alduin Ralof Lola Venus and Lazule

Dominant Female(s)

Pepper

Dominant Male(s)

Ralof

Current Dominant Female

Pepper

Current Dominant Male

Ralof

Number of Members

21

Evicted Meerkat(s)

None

Roving Meerkat(s)

None

Pup(s)

6
Pepper (VRGF024) Dominant Female
Ralof (VESM003) Dominant Male
Ragnar (VESM001)
Alduin (VESM002)
Lola (VESF001)
Venus (VESF002)
Lazule (VESF003)
Lukas (VESM004)
Tina (VESF005)
Sprinkles (VESF006)
Charger (VESM007)
Zappa (VESM008)
Black Widow (VESF009)
Torpedo (VESM010)
Jade (VESF011)
Aurora (VESF012)
Alexander (VESM013)
Lightning (VESM014)
Knight (VESM015)
Korra (VESF016)
Lora (VESF017)
VESP018
VESP019
VESP020
VESP021
VESP022
VESP023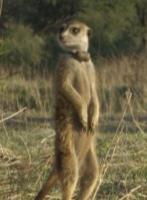 Community content is available under
CC-BY-SA
unless otherwise noted.