Demi Amerson (VAF015) was the second dominant female of the Waltons Mob. She was born on January 21, 2011 to Lilly the dominant female of the Amerson Mob and her father was a roving male from the Topaz Mob. She had two litter-mates Scorpio (VAF016) and Markokaka (VAM013). In 2012 her mother Lilly died due to a bite from a Cape Cobra. Lilly's younger sister Rose became the next dominant female. Demi was a subordinate for a couple of years. In early 2014 she was shown to be pregnant by a rover and was evicted along with her sisters Justice, Scorpio, and Buttons. All of the females aborted their litters.
Waltons
Two males met up with the four females and the new family was called the Waltons Mob. The dominant pair were Chiliwack and Scorpio. Scorpio had one litter but died from getting hit by a car. Demi soon became the dominant female after that and she went on to mother four litters. On November 2, 2015 Demi was leading her family across a road and was hit by a car, the same fate that her sister had. Justice became the dominant female after her.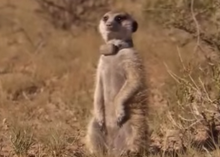 First Litter born on December 18, 2014, Fathered by Chiliwack
Watermelondrea (VWAF002) and Kiwiontae (VWAM005)
Second Litter born on April 1, 2015, Fathered by Chiliwack
Von Trapp (VWAF003), Athanasia (VWAF004), and Odio (VWAM006)
Third Litter born on June 17, 2015, Fathered by Chiliwack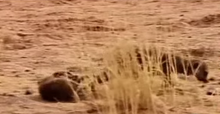 Craving (VWAM007), Dentist (VWAM008), Swellow (VWAF005), and Quick Starter (VWAF006)
Fourth Litter born on September 2, 2015, Fathered by Chiliwack
Snowfall (VWAF007), Click Talk (VWAF008), Fisher (VWAM009), and Director (VWAM010)
Community content is available under
CC-BY-SA
unless otherwise noted.